Meet our Associate Director
David Fono Samosamo
David Fono Samosamo
Pr Eng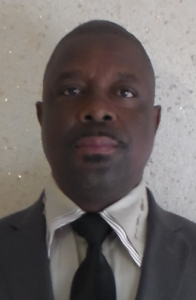 Associate Director –
Mothapo Consulting Engineers Pty Ltd
Membership of Professional Societies:
The Engineering Council of South Africa (ECSA)
The South African Institute of Electrical Engineers (SAIEE)
The Project Management Institute (PMI)
Born in 1968, Mr. David Fono Samosamo is a registered professional Engineer with a Bachelor's Degree in Electrical Engineering from the University of Cape Town and has a professional career experience of over 22 years. Of his years of practice, Mr. Samosamo spent the first eight years in electrical utility environment gaining expertise ranging from network operations, maintenance to planning. He then joined electrical consulting environment from 2003 and has been practicing in this field till currently. He gained a wide experience in planning and design on electrical building services, electrification, reticulation, distribution substations and general electrical engineering services. Besides engineering functions, Mr. Samosamo is also highly knowledgeable in project management, contract administration and other business functions such as business marketing and general office administration.
As a person, Mr. Samosamo is a self-motivated, hardworking and ambitious individual with good communication skills and as a leader he always identifies and involves key beneficiaries in key decision-making processes.
To keep abreast with the latest in technology and to meet the requirements of the Engineering Council of South Africa for Professional Engineers, Mr. Samosamo is a member of the South African Institute of Electrical Engineers (SAIEE) and attends various Engineering forums, workshops and training courses relevant to the profession. It has over the years also become a hobby for Mr. Samosamo to provide mentorship to students and young Engineers and Technicians towards fulfilling their academic requirements and professional requirements.
During a career as electrical Engineer, Mr. Samosamo completed many major projects, a few of which are:
2001 – 2003: Rehabilitation, upgrading and strengthening of electrical infrastructure in Lesotho. R57 million.
2004 – 2009: Refurbishment of various substations in various towns. R20 million
2008 – 2009: Platooning schools in the Free State: >R100 million
2009 – 2012: New Mantsopa Hospital in Ladybrand. >R200 million
2015 – Present: Electrical works associated with project housing for Phase 2 project of the Lesotho Highlands Development Authority.